Blowzone Rehearsal Dates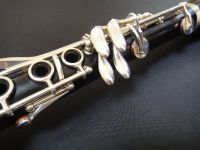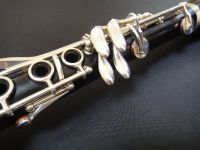 SPRING TERM 2020
Jan

16, 30

Feb 13, 27

Mar 12, 26
SUMMER TERM 2020
Apr

23

May 7, 21

Jun 4, 18

Jul 2, 16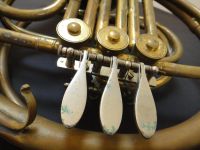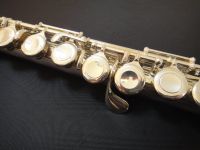 Blowzone membership

New brass and woodwind players are always welcome. Our members are of all ages, from children to the retired, and range in experience from about Grade 3 to Grade 8 and beyond. About Grade 3 is the recommended minimum, but please discuss this with our musical director. If you haven't done any exams, that's fine (many of us haven't!) - it's the experience that counts.


Please feel free to drop into one of our rehearsals at any time - you're welcome to just watch if you want to see what we're like first. Alternatively, you might like to catch us when we're performing. If you'd like more information on anything, please contact us.

We charge a membership subscription (to cover costs such as room hire and purchase of music):

New Members (first term only)

: £5 or free if joining on the last two rehearsals of a term.

Normal term rate Adult Membership:

£20 if paid on or before first rehearsal, £21 thereafter.

Normal term rate Young Persons Membership (under 18):

£10 if paid on or before first rehearsal, £11 thereafter.
Wanted

Woodwind players - Blowzone is always happy to welcome new woodwind players - especially saxophone players.
Brass players - Blowzone is always looking for more brass players - especially trumpet, french horn and tuba players.
Percussionists - If you play drums or other percussion, we'd like to hear from you. Training can be provided for some percussion instruments - all you need is a good sense of rhythm and the ability to read music.
Bass guitar player - please contact us if you are interested in this position.
Rehearsals

We rehearse during school terms, on alternate Thursday evenings (7.30pm - 9pm), in the Red & Black Club in Langsford Park, Crowndale Road, Tavistock, Devon, PL19 8QQ. Our secretary can give you directions if you need them.

The music we play is varied and covers most genres. The aim is to provide interesting and varied parts for players of all levels of experience.

Pieces to practice for next rehearsal:
Thundercrest


Jesus Christ Superstar
They Can't Take That Away From Me

Section Leaders
Each section of the band has a leader who is responsible for providing practice music:
Flute/oboe -

Carolyn

Clarinet -

Melvyn

Saxophone -

Mark

Brass

- Maggi
Dress code for performances
Black trousers or skirt

Black shoes (no trainers please)

Blowzone polo shirt*

Adult sizes: S, M, L, XL £14

Childrens sizes: very small £12, 'youth XL' £14. Part-exchange is available for growing children

Navy fleece* (optional, for outdoor events)

Adult sizes: S, M, L, XL, XXL £10

*Blowzone polo shirts and fleeces can be purchased through the band - please ask the membership secretary.
Constitution