Razzmatazz Recorders Rehearsal Dates

The next meeting date is to be confirmed - please contact us for details.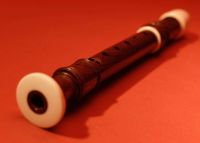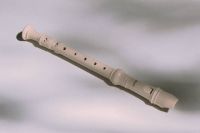 Razzmatazz Recorders
Razzmatazz Recorders is a community recorder ensemble.

Razzmatazz Recorders began in June 2008 as a recorder initiative in the Tavistock area. The idea was to create a more experienced group for ensemble playing and to promote recorder playing in primary schools. There are now 26 people interested in the group, meeting every 4-6 weeks for an afternoon session, and a list of 50 students who have taken recorder lessons in primary schools.

The group plays a selection of music arranged for all the recorder family.



Razzmatazz Recorders playing at the Artists' Market, Bedford Square, Tavistock, Saturday 2nd May 2009
Membership

Razzmatazz Recorders is always happy to welcome new recorder players of Grade 4 standard or above. The group rehearses every 6 weeks on a Saturday, 2-5 pm, at The Stables, Whitchurch. The fees for each rehearsal are £3.

We have a break for refreshments halfway through, and you can drop in on the session for just an hour if that's all you have time for.

For the first hour of the rehearsal, the group plays easier repertoire to encourage new players to join. This first hour is ideal for people who are new to group playing or returning to the recorder after a break.
Contact
For further information, please email jackie@aspiringwriters.co.uk