Clarinet Caboodle
Rehearsal Dates
SUMMER TERM 2014
May 1
May 15
May 29 (Half Term)

Jun 12
Jun 26


Jul 10
AUTUMN TERM 2014

Sep 4 & 18


Oct 2

&

16

&

30 (Half Term)


Nov 13

&

27


Dec 11
SPRING TERM 2015

Jan 8

&

22


Feb 5

&

19 (Half Term)


Mar 5

&

19



SUMMER TERM 2015

Apr 16

&

30


May 14

&

28 (Half Term)


Jun 11

&

25


Jul 9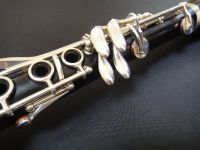 Clarinet Caboodle
Clarinet Caboodle is a community clarinet ensemble.
Clarinet players from Blowzone and the Tavistock area formed the group in September 2007. Blowzone held a competition to name the band in March 2008 and Clarinet Caboodle made their debut performance at Lydford Church, sharing the concert with Flute Cocktail.
Clarinet Caboodle plays a wide variety of music from Haydn to Paul Simon.
Musical director of Clarinet Caboodle
The musical director of Clarinet Caboodle is Dave Lambert from Plymouth.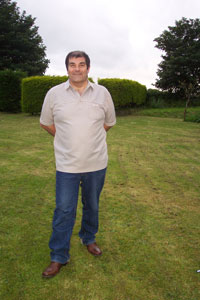 Dave Lambert served in the Royal Marines Band Service for 28 years during which he held the post of principal clarinet in all the major staff bands, including the Royal Yacht Britannia. He has made numerous television and radio broadcasts and studio recordings. Since leaving the service he has been a freelance player for groups as diverse as the South West Symphonia, The Dave Hankin Big Band and in the orchestra for shows at the Theatre Royal.
Membership
Clarinet Caboodle is always happy to welcome new clarinet players of Grade 5 standard or above. Rehearsals are held on alternate Thursdays 7.30-9 pm at The Tavy Club, King Street, Tavistock, PL19 6DS. Fees are £18 per person per term.



Contact
For more information on Clarinet Caboodle, including membership and booking for events, please contact Dave Lambert: lambertd50@yahoo.co.uk